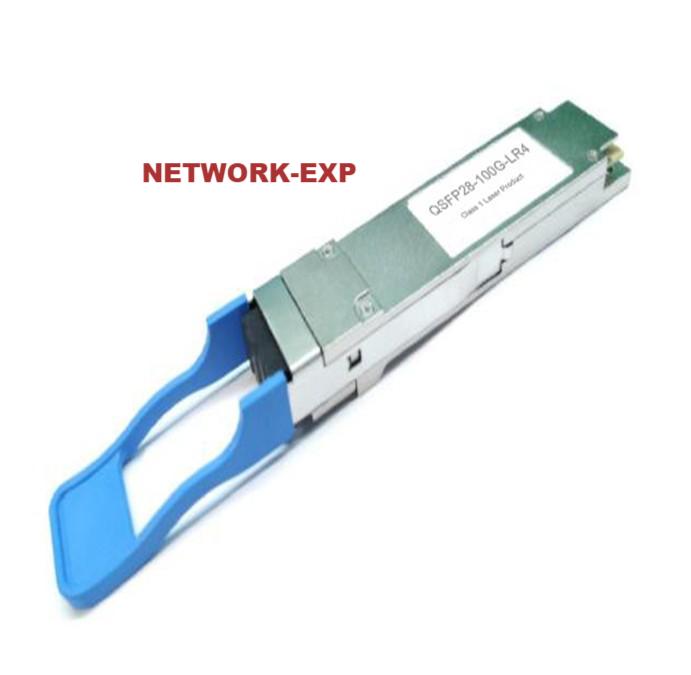 100G QSFP28 LR4 Transceiver Hot Pluggable, Duplex LC, 1310nm LAN WDM DFB, Single Mode, 10KM, DDM
      Features:
Compliant to IEEE802.3ba 100GBASE-LR4
4-CH optical Mux/DeMux design
Up to 26Gbps data rate per lane
Cooled DFB LAN-WDM transmitter
Duplex LC connector
Built-in digital diagnostic function
Built in quad TX CDR and RX CDR
Single 3.3V power supply
Link length up to 10km over single mode fiber
Maximum power consumption 4W
RoHS compliant
Overview:

AS-Q28-K7-L13-10DC1 is a parallel fiber optical transceiver

module for 100Gbit/s data transmission applications at

1300nm LAN WDM. It is ideally suited for 100GbE

datacom & Storage area network (SAN/NAS) applications

based on the IEEE 802.3ba 100GBASE-LR4 Ethernet

standard. The transceiver incorporates a 4-channel laser

driver circuit together with a 4-channel DFB LAN-WDM

array coupled with an optical multiplexer. On the receiver

side, an optical de-multiplexer is coupled with a 4-channel

photodiode array and a 4-channel TIA array resulting in a

compact transceiver module for an aggregate bandwidth

of 100G.