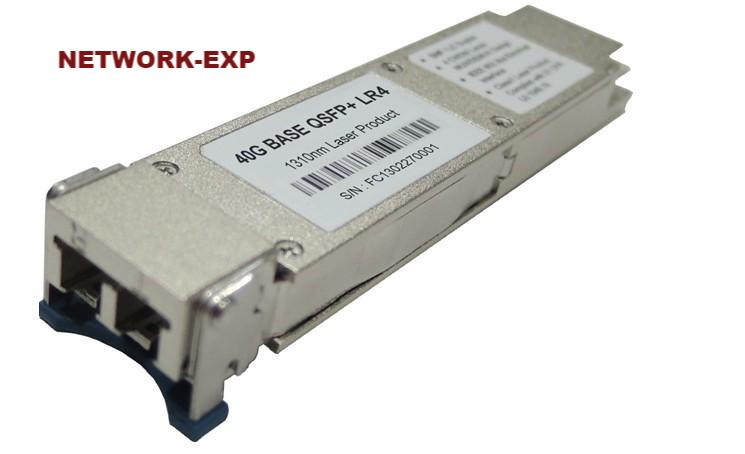 40G QSFP+ LR4 Transceiver Hot Pluggable, Duplex LC, 1310nm CWDM LD, Single Mode, 10KM, DDM
Features:
Compliant to SFF-8436 QSFP+ MSA
Compliant to IEEE802.3ba 40GBase-LR4
Compliant with QDR/DDR infiniband data rates
4-CH CWDM lanes Mux/DeMux design
Up to 11.2Gbps data rate per CWDM lane
Link length up to 10km over single mode fiber
1310nm CWDM DFB array transmitter
Duplex LC connector
Built-in digital diagnostic function
Single 3.3V power supply
Max. power <3.5W
RoHS compliant
Applications: 
40GBASE-LR4 Ethernet
Data Center
Datacom/ Telecom Switch & Router
Infiniband QDR and DDR
Overview:
AS-QFP-I7-C13-10D is a parallel fiber optical transceiver
module for 40Gbit/s data transmission applications at
1310nm CWDM. It is ideally suited for 40GbE datacom &
Storage area network (SAN/NAS) applications based on
the IEEE 802.3ba 40GBase Ethernet standard.
The transceiver incorporates a 4-channel laser driver
circuit together with a 4-channel DFB array coupled with
an optical multiplexer. On the receiver side, an optical
de-multiplexer is coupled with a 4-channel photodiode
array and a 4-channel TIA array resulting in a compact
transceiver module for an aggregate bandwidth of 40Gb/s.