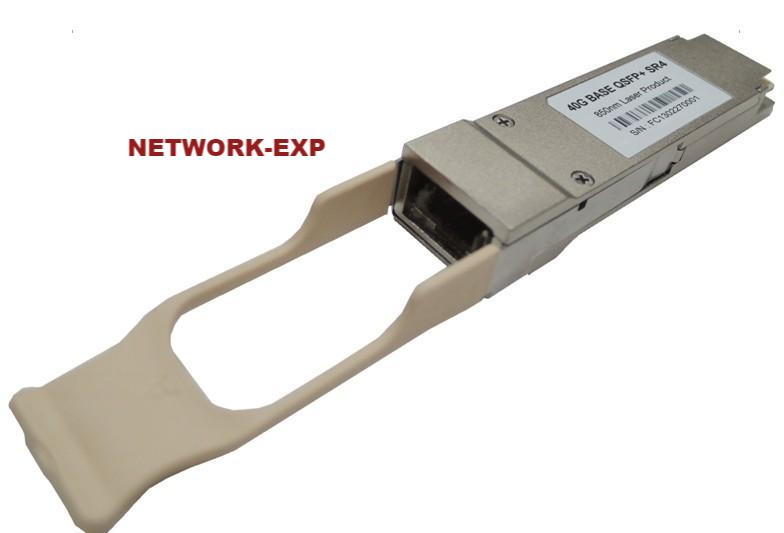 40G QSFP+ SR4 Transceiver Hot Pluggable, MPO/MTP, 850nm VCSEL, Multi-Mode, 100M, DDM
Features:
Compliant to SFF-8436 QSFP+ MSA
4 independent full-duplex channels
Up to 11.2Gbps data rate per channel
Link length up to 100m over MM OM3 fiber
850nm VCSEL array transmitter
MPO/MTPTM optical connector
Built-in digital diagnostic function
Single 3.3V power supply
Power level 1: Max. power <1.5W
RoHS compliant
Applications: 
40GBASE-SR4 Ethernet
Data Center
Datacom/ Telecom Switch & Router
Infiniband QDR, DDR and SDR
Overview:
AS-QFP-I9-M85-X1D is a parallel fiber optical transceiver
module for 40Gbit/s data transmission applications at
850nm. It is ideally suited for 40GbE datacom & storage
area network(SAN/NAS) applications based on the
IEEE 802.3ba 40GBase-SR4 standard. Designed for
short range multi-lane data communication and integrates
four independent transmit and receive channels. Each
capable 10Gbps operation for an aggregate data rate of
40Gbps over 100 meters using OM3 multi mode fiber.
An optical fiber cable with an MPO/MTPTM connector can
be plugged into the QSFP+ module receptacle.