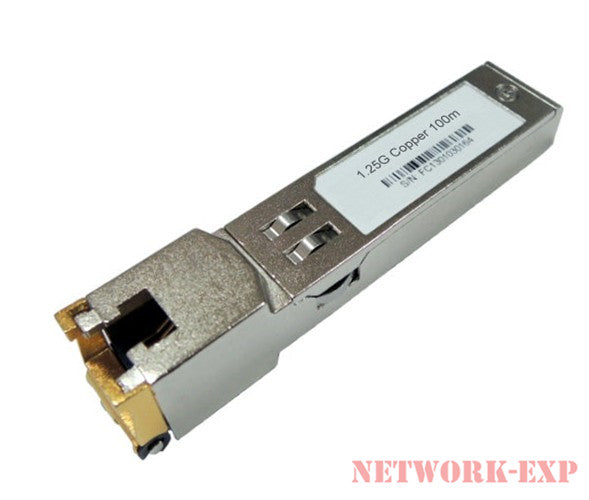 AS-SFP-CJ-Txx-X1( SFP-1000T ) 1.25G SFP-10/100/1000T Transceiver Hot Pluggable, RJ-45, Active Copper SFP
Features:
10/100/1000Base-T Application
High speed I/O for file server
 Mass storage system I/O
 Bus extension application
 Compliant with IEEE802.3-2002 and 802.3ab Standard
 Compliant with SFP MSA
 Hot Pluggable
 Auto-detect MDI/MDI-X
 Compatible with 1000BASE-X and 1000Base-T auto-negotiation
 10/100/1000Base-T operation in host system with SGMII interface
 RJ-45 connector
 Single +3.3V power supply voltage
 Link length up to 100m with four-pair Cat.5 UTP cable
 RoHS Compliant
Overview:
AS-SFP-CJ-Txx-X1 Small Form Factor Pluggable SFP
Copper transceivers are compliant with the current SFP
Multi-Source Agreement ( MSA ) Specification. The high
performance designed is integrated full duplex data link at
1.25Gbps over four pair Category 5 UTP cable up to 100m
links. User can be accessed SFP serial ID information with
address of A0h via the 2-wire serial bus I2C protocol.
The PHY IC can also be accessed via 2-wire serial bus at
address ACh.