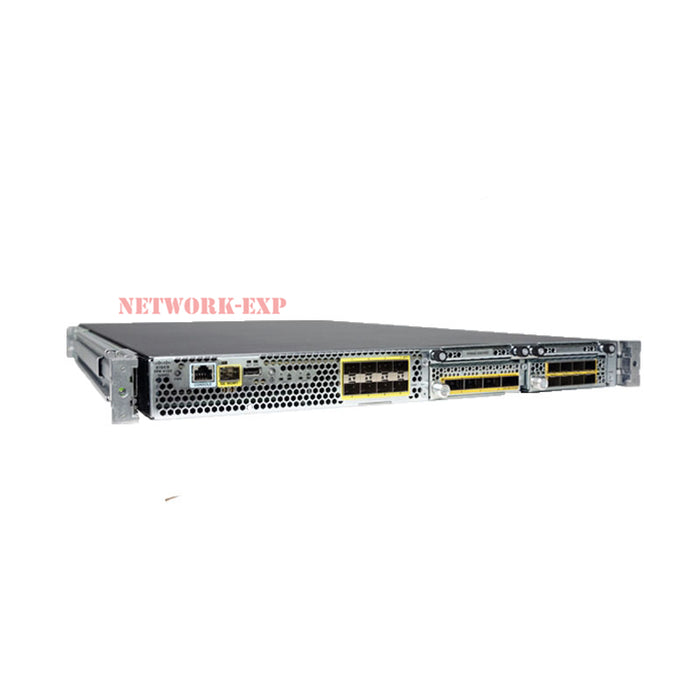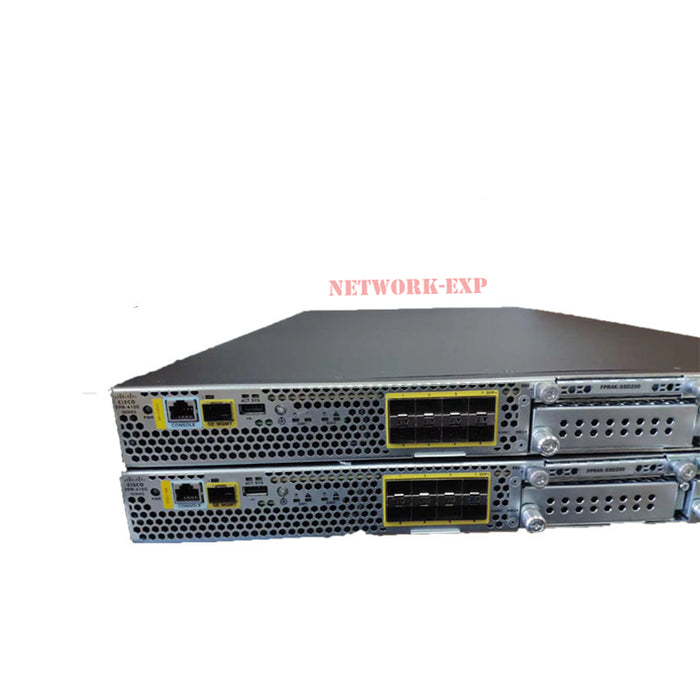 Security Hardware Firewall FPR4110-ASA-K9
Feature
Products Status: 

Stock

Type: Wired

Throughput: 

12Gbps

Simultaneous Sessions: 10000

Device Type: 

Security appliance
 Overview

Cisco Firepower 4100 Series Appliances

 

The Cisco Firepower 4100 Series is a family of four threat-focused NGFW security platforms. Their throughput
range addresses data center and internet edge use cases. They deliver superior threat defense, at faster speeds,
with a smaller footprint. Cisco Firepower 4100 Series supports flow-offloading, programmatic orchestration, and
the management of security services with RESTful APIs. Network Equipment Building Standards (NEBS)-
compliance is supported by the Cisco Firepower 4120 platform.

 

Features

4110

4120

 4140

4150

Throughput: FW + AVC

 12 Gbps

20 Gbps

  25 Gbps

 

30 Gbps

Throughput: AVC + IPS

10 Gbps

15 Gbps

  20 Gbps

  

24 Gbps

Maximum concurrent sessions, with AVC

  9 million

   15 million

  25 million

 30 million

Maximum new connections per second, with AVC

  68,000

 120000

  

160,000

  

200,000

IPSec VPN Throughput (1024B TCP w/Fastpath)

 6 million

 10 Gbps

  13 Gbps

  

 14 Gbps

Maximum VPN Peers

10000

 15000

  20000

    

   20000

 

 

Original Cisco Firepower 4100 Series Firewall NGFW Appliances FPR4150-NGFW-K9

2. Product type: Cisco Firewall

3. Model no.:FPR4150-NGFW-K9

4. Feature: Cisco Firepower 4150 NGFW Appliance. 1U

Business resiliency is job one for network operations teams. And business resiliency requires security. Your network isn-*-t really up - your IT environment isn-*-t delivering customer value - if you-*-re fighting a pervasive breach. But when it comes to next-generation firewalls (NGFWs), organizations are often forced to choose between security and network throughput performance.The Cisco Firepower 4100 series NGFW appliances deliver business resiliency through superior threat defense. They provide sustained network performance when threat inspection features are activated to keep your business running securely. And they are now simpler to manage for improved IT efficiency and a lower total cost of ownership.The Firepower 4100 series NGFW sustains its throughput performance as threat services are added. They do this by uniquely incorporating an innovative dual multi-core CPU architecture that optimizes firewall, cryptographic, and threat inspection functions simultaneously. They won-*-t become a network bottleneck or lose effectiveness like competitors when threat inspection is turned on. Now, achieving security doesn-*-t come at the expense of network performance.