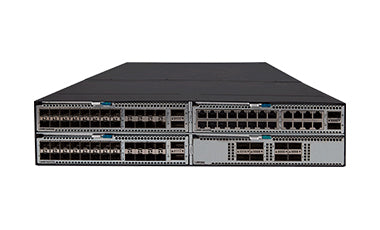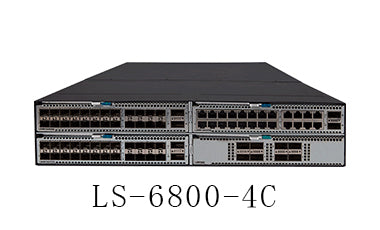 H3C S6800-4C Series Data Center Switches
Quick Details:
Products Status:Stock
Transmission Rate:10/100/1000Mbps
Function:QoS
Communication Mode:

Full-Duplex
Certification:

RADIUS
Switch Capacity:2.56Tbps
Brand Name:

H3C
Model Number:S6800-4C
Place of Origin:Guangdong, China
Warranty:1year
Dimensions (W x D x H):440

*660*88.1mm
Packaging & Delivery:
Packaging Details:1.Anti-static bag for each hdd. 
                               2.each goods use Foam buffer protect from friction 
                               3.The goods be packed very well ,can ship to all over the world
Port:                      HongKong
Lead Time :
| | | |
| --- | --- | --- |
| Quantity(Pieces) | 1 - 1 | >1 |
| Est. Time(days) | 30 | To be negotiated |
Product Description: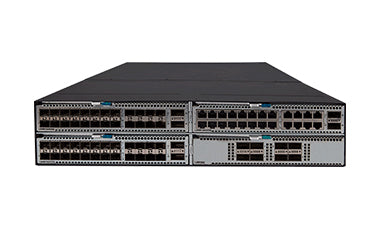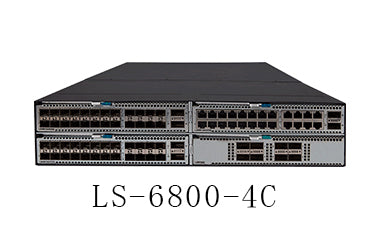 Features

S6800-32Q

S6800-54QF

S6800-54QT

S6800-2C

S6800-4C

Dimensions
(W × D × H)

440×660×43.6

440×400×44

440×460×44

440×660×44.2

440×660×88.1

Weight

≤13kg

≤13kg

≤13kg

≤16Kg

≤27Kg

Console port

Console :1; Mini USB Console: 1

Flash/Memory

1GB/4GB

Ethernet port

 

for management

1

10M/100M/1000MBase-T: 1

SFP 1000Base-X: 1

1

1

USB port

1

1/10G Base-T port

/

/

48

/

/

1/10G SFP+ port

/

48

/

/

/

QSFP port

32

6

6

2

/

QSFP28 port

/

Module slot

/

2

4

Input Voltage –AC

Related voltage range: 100V to 240V AC, 50/60Hz Maximum voltage range: 90V to 290V AC

Input Voltage –DC

Related voltage range: -38.4V to -72V DC

Power module

Two

Four

Fan

Two hot-swappable fan,
fan speed adjustable and wind invertible

Three hot-swappable fan,
fan speed adjustable and wind invertible

Five hot-swappable fan,
fan speed adjustable
and wind invertible

Two hot-swappable fan, fan

 

speed adjustable and wind invertible

Power consumption

(idle)

Single AC: 132W
Dual AC: 145W
Single DC: 128W
Dual DC: 142W

PSR250-12A
PSR250-12A1:
Single AC:65W
Dual AC:71W
PSR450-12A1:
Single AC:68W
Dual AC:79W
PSR450-12D:
Single DC:67W
Dual DC:76W

PSR450-12A1:
Single AC:103WDual AC:109W
PSR450-12D:
Single DC:107W
Dual DC:113W

Single AC: 95W

Dual AC: 110W

Single DC: 91W

Dual DC: 105W

Dual AC: 135W

Three AC: 150W

Four AC: 165W

Dual DC: 131W

Three DC: 145W

Four DC: 155W

Power consumption

(fully loaded)

Single AC: 291W

Dual AC: 301W

Single DC: 291W

Dual DC: 299W

PSR250-12A/PSR250-12A1:
Single AC:165W
Dual AC:175W
PSR450-12A1:
Single AC:166W
Dual AC:175W
PSR450-12D:
Single DC:166W
Dual DC:171W

PSR450-12A1:

Single AC:103W

Dual AC:109W

PSR450-12D:

Single DC:107W

Dual DC:113W

Single AC:439W

Dual AC: 450W

Single DC:443W

Dual DC: 445W

Dual AC: 827W

Three AC: 837W

Four AC: 856W

Dual DC: 823W

Three DC: 825W

Four DC: 828W

Operating temperature

0℃~45℃

Operating relative
humidity

10%~90%

Port Switching
Capacity

2.56Tbps

1.44Tbps

1.44Tbps

1.44Tbps

2.56Tbps

Forwarding
performance

1440Mpps

1080Mpps

1080Mpps

1080Mpps


1440Mpps

Forwarding mode

Store-forward and cut-through

Virtualization

Intelligent Resilient Framework 2 (IRF2)
Distributed device management
Stacking through standard Ethernet port
Local and remote stacking
LACP, BFD, ARP and MAD based stack collision

Link aggregation

10GE port aggregation
40GE port aggregation
Static aggregation, dynamic aggregation
Link cross board aggregation, cross device link aggregation M-LAG

Data center features

VXLAN L2 switching
VXLAN L3 routing
VXLAN VTEP
MP-BGP+EVPN distributed control plane
802.1Qbb PFC, 802.1Qaz ETS, ECN
FCoE and FC protocol stack
FC/FCoE/Ethernet multiplexing ports
TRILL
TRILL & IRF
SPB
OpenFlow1.3.1
Netconf , Python
Service chain
Multiple OpenFlow controller

Jumbo Frame

√

MAC address table

Static MAC address
Blackhole MAC address

VLAN

Port-based VLAN (4094)
Default VLAN

Traffic monitoring

sFlow

DHCP

DHCP Server/Client
DHCP Snooping
DHCP Relay
DHCP Snooping option82/DHCP Relay option82

ARP

Static table entry
Gratuitous ARP
Dynamic ARP Inspection
ARP anti-attack
ARP source suppression
ARP Detection function (check according to DHCP Snooping safety entry, 802.1x table entry or IP/MAC static binding table entry)

IPv4 routing

Static routing, RIP v1/2, OSPFv1/v2/v3, BGP, IS-IS
Equal-Cost Multi-Path routing (ECMP), VRRP, policy-based routing

IPv6 routing

RIPng, OSPF v3, IS-IS v6
BGP4 + for IPv6, VRRP, IPv6 routing strategy
ND (Neighbor Discovery)
PMTU
ICMP v6, Telnet v6, SFTP v6, SNMP v6, BFD v6, VRRP v3
IPv6 Portal
IPv6 tunnel

Multicast protocol

IGMP Snooping v2/v3
IGMP v1/v2/v3
PIM-DM/SM
IPv6 PIM-DM/SM/SSM
PIM, MSDP
MLD Snooping
Multicast policy

Zero configuration

Auto-config and Configure Rollback

MPLS

MCE
MPLS VPN and VPLS

MSTP

STP/RSTP/MSTP
PVST+/RPVST+
STP Root Guard
BPDU Guard

QoS/ACL

Flow control
Committed Access Rate (CAR)
Eight output queues per port
Flexible queue scheduling algorithm can be set based on port and queue, support SP, WRR, WFQ, SP + WRR, SP + WFQ and other models
802.1p and DSCP priority re-marking
L2 (Layer 2) ~ L4 (Layer 4) packet filtering based on source MAC address, destination MAC address, source IP (IPv4/IPv6) address,
destination IP (IPv4/IPv6) address, port, protocol, and VLAN Traffic Classification
Time range
Weighted Random Early Detection (WRED)

Mirror

Flow Mirroring

N: 4 port mirroring

Local and remote port mirroring

Security

Hierarchical user management and password protection
AAA authentication support
RADIUS authentication
HWTACACS
SSH 2.0
IP + MAC + port binding
IP Source Guard
HTTPs
SSL
Public Key Infrastructure (PKI)

Firmware
upgrade

Upgrade via the XModem, File Transfer Protocol (FTP)

 

and Trivial File Transfer Protocol (TFTP)

Management
and maintenance

Configuration via CLI, Telnet, and Console port
Schedule job
ISSU
SNMP(Simple Network Management Protocol)
H3C Intelligent Management Centre (iMC)
System log
Hierarchical alarm
NTP
Power, fan and temperature alarms
Debug string output
Ping, Tracert
Track
Telnet remote maintenance
Copy switch files to and from a USB flash drive

EMC

FCC Part 15 Subpart B CLASS A
ICES-003 CLASS A
VCCI CLASS A
CISPR 32 CLASS A
EN 55032 CLASS A
AS/NZS CISPR32 CLASS A
CISPR 24
EN 55024
EN 61000-3-2
EN 61000-3-3
ETSI EN 300 386
GB 9254
YD/T993

Safety

UL 60950-1
CAN/CSA C22.2 No 60950-1
IEC 60950-1
EN 60950-1
AS/NZS 60950-1
FDA 21 CFR Subchapter J
GB 4943.1
Flexible port combination
As network bandwidth tremendously grows, 10GE adapters are increasingly common in servers. The need of delivering high forwarding
performance and providing more 10/40/100 GE expansion space has become essential.
H3C S6800-4C is built to cope with the need providing four module slots, and supporting high density 10G SFP+ fiber, 1/10G Base-T
copper and 40G QSFP+ flexible configuration combination. The S6800-4C can also support a maximum of 96 10G and 8 40G ports, or 32
40G ports and can even support 96 FC/FCoE/Ethernet universal ports through its flexible FC interface module.
H3C S6800-2C can support a maximum of 48 10G and 6 40G ports or 18 40G ports. Through its flexible FC interface module, S6800-2C
can even support 48 FC/FCoE/Ethernet universal ports.
For 100G uplink, the S6800-54HF/HT can support fixed 48 10G Base-X or Base-T and 6 100G QSFP28 ports.
For 40G uplink, the S6800-54QF/QT can support fixed 48 10G Base-X or Base-T and 6 40G QSFP28 ports.
S6800-32Q features 32*40G QSFP+ port, via 40G to 10G cable, supporting a maximum 104 10G ports.
Intelligent Resilient Framework 2 (IRF2)
H3C S6800 switch series is pre-built with Intelligent Resilient Framework 2 (IRF2). IRF2 provides the following benefits:
High scalability: With IRF2, plug-n-play device aggregation can be achieved by adding one or more switches into the IRF2 stack
and enabling IRF2 stacking on the new device. New devices can be managed with a single IP, and upgraded at the same time to reduce
network expansion cost.
High reliability: The IRF2 patented 1:N backup technology allows each slave device in the IRF2 stack to serve as the backup of
the master, creating control and data link redundancy, as well as uninterrupted layer-3 forwarding. This improves the reliability,
avoids unplanned business downtime and serves to improve overall performance. When the master device fails, traffic remains
uninterrupted.
Load balancing: IRF2 supports cross-device link aggregation, upstream and downstream can be connected to more than one physical
link, which creates another layer of network redundancy and boosts the network resource utilization.
Availability: H3C Implements IRF2 through standard Forty Gigabit Ethernet (40GE) or Ten Gigabit Ethernet (10GE) ports which
allocates bandwidth for business and application access and reasonably splits local traffic and upstream traffic. IRF2 rules can
not only be obeyed within and across the rack, but also across the LAN.
Data Center-Oriented Features
FCoE

 

(Fiber Channel over Ethernet)

 

technology

 

leverages Ethernet packet to carry FC packets. This means FC SAN and Ethernet LAN
network can share the same network infrastructure, which is a good solution to solve the problems of coexistence between different
types of network. S6800 switch series supports full FCoE and FC protocol stack. All downstream SFP + ports can be switched to FC
port to interoperate with FC SAN. As the FC SAN and Ethernet network are fully integrated, the entire network infrastructure is
greatly simplified.
TRILL (Transparent Interconnection of Lots of Links) is an innovative technology that changes the traditional way to build data
center networks. It incorporates the benefits of layer 3 routing technology, such as stable, scalable and high performance into an
adaptable, but limited scope of layer 2 switching network. The end result is flexible, extensible, high-performance layer 2
network architecture. By using TRILL technology, S6800 switch series becomes the ideal choice to build a large, high-performance,
and scalable cloud data center networks that support live virtual machines.
SDN (Software Defined Network) is an innovative network architecture that simplifies network management and reduces maintenance
complexity. This is accomplished by separating network control layer and network forwarding layer through OpenFlow. More
importantly, it implements flexible network flow control and provides a well-defined network platform for core network application
and innovation.
H3C S6800 switch series supports DCB (Data Center Bridging), ISSU (In-service Software Upgrade), OAM (Operations, Administration
and Maintenance) and EEE (Energy-Efficient Ethernet) . It fully meets the high performance data center requirements, and is easy
to manage with green energy consumption.
H3C S6800 switch series supports VXLAN (Virtual Extensible LAN), VXLAN uses a MAC-in-UDP encapsulation method where the original
Layer 2 package is added a VXLAN header, and is then placed in a UDP-IP packet. With the help of MAC-in-UDP encapsulation, VXLAN
tunnels Layer 2 network over Layer 3 network. This provides two major benefits, higher scalability of Layer 2 segmentation and
better utilization of available network paths.
H3C S6800 switch series supports MP-BGP EVPN (Multiprotocol Border Gateway Protocol Ethernet Virtual Private Network) uses
standard-based BGP protocol as the control plane for VXLAN overlay networks, providing BGP based VTEP auto peer discovery and
end-host reachability information distribution. MP-BGP EVPN delivers many benefits, such as eliminating traffic flooding, reducing
full mesh requirements between VTEPs via the introduction of BGP RR, achieving optimal flow based end to end load sharing and
more.
H3C S6800 switch series supports the intelligent caching technology. Its hardware implements intelligent distribution of traffic
load, while utilization ratio increases up to five times than traditional method. In addition, S6800 employs intelligent hardware
entry technology to achieve MAC/ARP/IP routing FIB table adjusts dynamically, and entry specification (such as MAC maximum up
288K) increased by 10 times compared with traditional switches. S6800 also supports intelligent hash technology. Under heavy
network traffic, it can significantly eliminate network polarization and load imbalances. S6800 switch series uses
high-performance multi-core CPU architecture and modular software operating platform to achieve greater flexibility when
scheduling tasks with different priorities.
Flexible choice of airflow
To cope with data center cooling aisle design, the H3C S6800 switch series comes with flexible airflow design, which features
bi-cooling aisles in the front and back. Users may also choose the direction of airflow (from front to back or vice versa) by
selecting a different fan tray.
Outstanding security control policies
H3C S6800 switch series supports AAA, RADIUS and user account based authentication, IP, MAC, VLAN, port-based user
identification, dynamic and static binding; when working with the H3C iMC platform, it can conduct real time management, instant
diagnosis and crackdown on illicit network behavior.
H3C S6800 switch series supports enhanced ACL control logic, which enables an enormous amount of in-port and out- port ACL, and
delegate VLAN based ACL. This simplifies user deployment process and avoids ACL resource wastage. S6800 switch series can also
take advantage of Unicast Reverse Path Forwarding (Unicast RPF). When the device receives a packet, it will perform the reverse
check to verify the source address from which the packets are supposedly originated, and will drop the packet if such path doesn't
exist. This will curb the increasingly common originating address spoofing.
MACsec
H3C S6800 switch series supports hardware level encryption technology MACsec (802.1ae), which is an industry-standard security
technology that provides secure communication for all traffic on Ethernet links. Compared with traditional application based
software encryption technology, MACsec provides point to-point security on Ethernet links between directly connected nodes and is
capable of identifying and preventing most security threats.
Multiple Reliability
H3C S6800 switch series provides multiple reliability protection at both switch and link levels. With overcurrent, overvoltage,
and overheat protection, all models have a redundant pluggable power module, which enables flexible configuration of AC or DC
power modules based on actual needs. The entire switch supports fault detection and alarm for power supply and fan, allowing fan
speed to change to suit different ambient temperatures.
Excellent manageability
H3C S6800 switch series provides a rich management interface, including console, external network and USB. Management protocols
such as SNMPv1/v2/v3 are supported aside from iMC Management Console. The network administrator may activate control through CLI,
Web interface and TELNET which gives maximum flexibility in accessing and managing the device. The administrator may also choose
SSH2.0 and SSL encryption to shield the management session.
Packing & Delivery:
1. DHL / UPS / FedEx / TNT , Door-to-Door. 
2. By Air or by Sea , for FCL; Airport/ Port receiving.

 


3. Customers Specifying Freight Forwarders or Negotiable Shipping Methods.

 


We will choose the best and safe packaging material to make sure your orders won't be
damaged during delivery.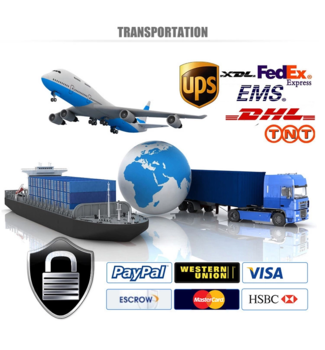 Company Profie:
TFC is one-stop supplier for quality new, used and refurbished IT hardware. NMI buys, sells, leases, rents, consigns and trades
just about every product line including Sun, HP, IBM, Dell,Lenovo, storage equipment as NetApp and EMC, telecom equipment as
H3C,HUAWEI,CISCO,Juniper etc...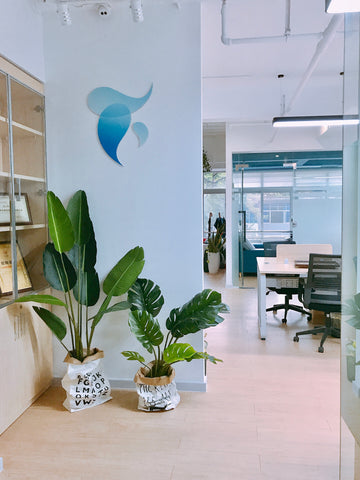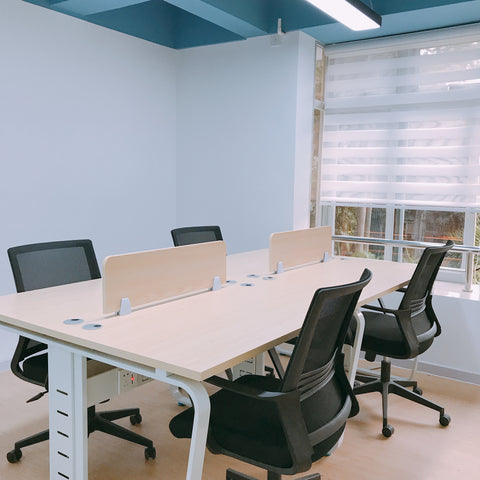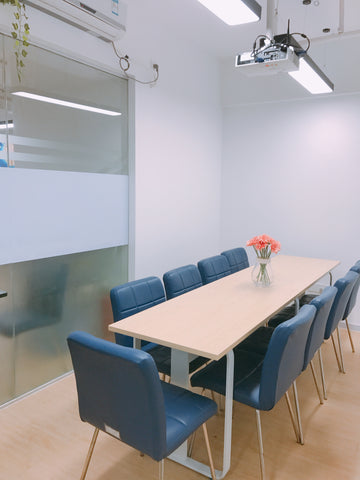 Our Certificates:

FAQ:
Q1:What's your main product?


 

TFC mainly produce networking equipment, server , storage equipment etc.



Q2:What's your payment term?


Usually L/C,T/T,D/P,D/A ,it is determined by our negotiation.



Q3:Can you customize product?


Yes, TFC can supply you products according to your requirement .



Q4:What is the MOQ and Leading?


Usually 30~50 working days for delivery.