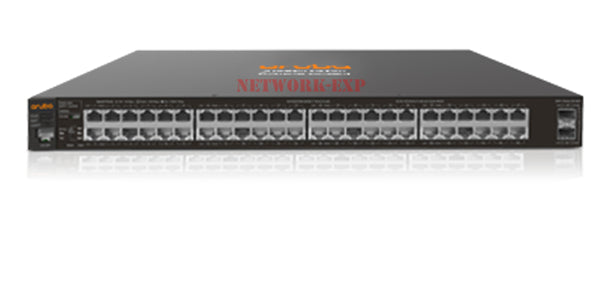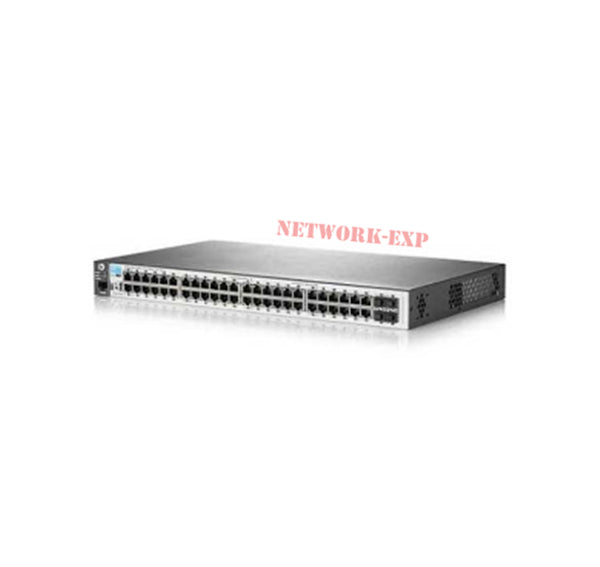 2530 24G 48G PoE+ Switch: J9776A J9778A J9772A
Feature
Reliable and secure access

Enhanced access security, ACLs, traffic prioritization, sFlow, and IPv6 host support.

Right size your switch

Plug and play with 8-, 24-, and 48-port models with optional PoE+ and 10GbE uplinks.

Single view of the network

Consistent wired and wireless experience with ClearPass Policy Manager and AirWave Network Management.
 Overview

2530-48G-PoE+ Switch (J9772A):

48 RJ-45 autosensing 10/100/1000 PoE+ ports (IEEE 802.3 Type 10BASE-T, IEEE 802.3u Type 100BASE-TX, IEEE 802.3ab Type 1000BASE-T, IEEE 802.3at PoE+); Media Type: Auto-MDIX; Duplex: 10BASE-T/100BASE-TX: half or full; 1000BASE-T: full only

4 fixed Gigabit Ethernet SFP ports

2530-24G Switch (J9776A):

24 RJ-45 autosensing 10/100/1000 ports (IEEE 802.3 Type 10BASE-T, IEEE 802.3u Type 100BASE-TX, IEEE 802.3ab Type 1000BASE-T); Duplex: 10BASE-T/100BASE-TX: half or full; 1000BASE-T: full only

4 fixed Gigabit Ethernet SFP ports

2530-48-PoE+ Switch (J9778A):

48 RJ-45 autosensing 10/100 PoE+ ports (IEEE 802.3 Type 10BASE-T, IEEE 802.3u Type 100BASE-TX, IEEE 802.3at PoE+); Media Type: Auto-MDIX; Duplex: half or full

2 autosensing 10/100/1000 ports (IEEE 802.3 Type 10BASE-T, IEEE 802.3u Type 100BASE-TX, IEEE 802.3ab Type 1000BASE-T); Duplex: 10BASE-T/100BASE-TX: half or full; 1000BASE-T: full only

2 fixed Gigabit Ethernet SFP ports