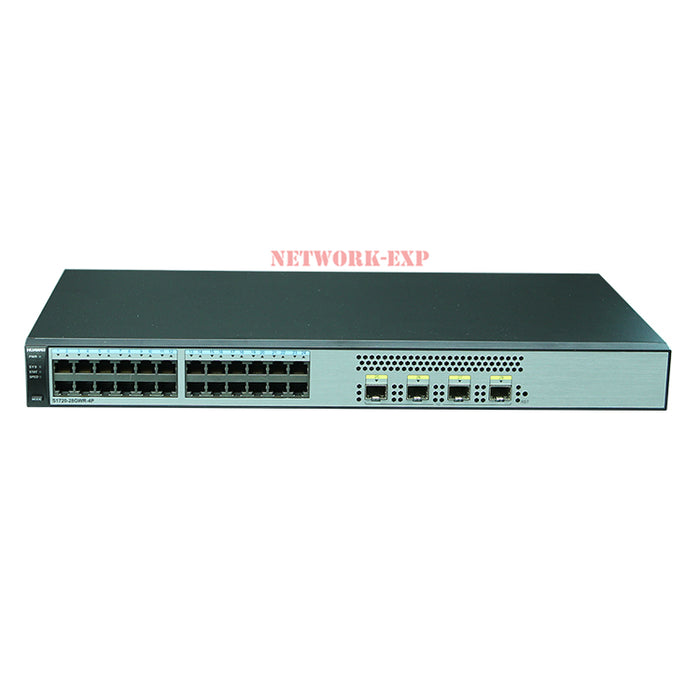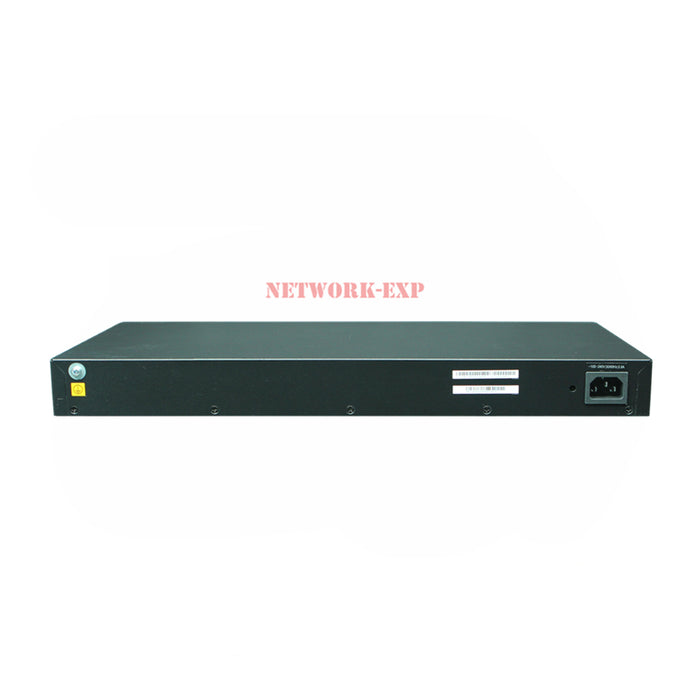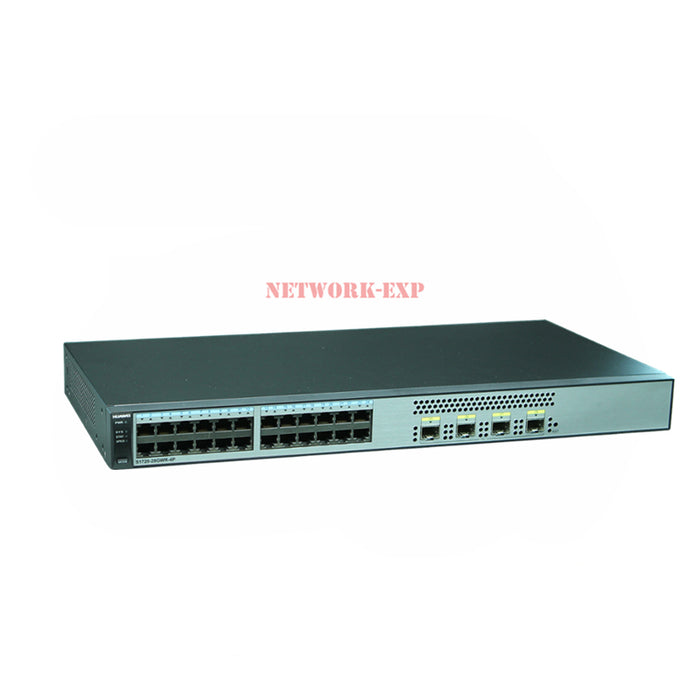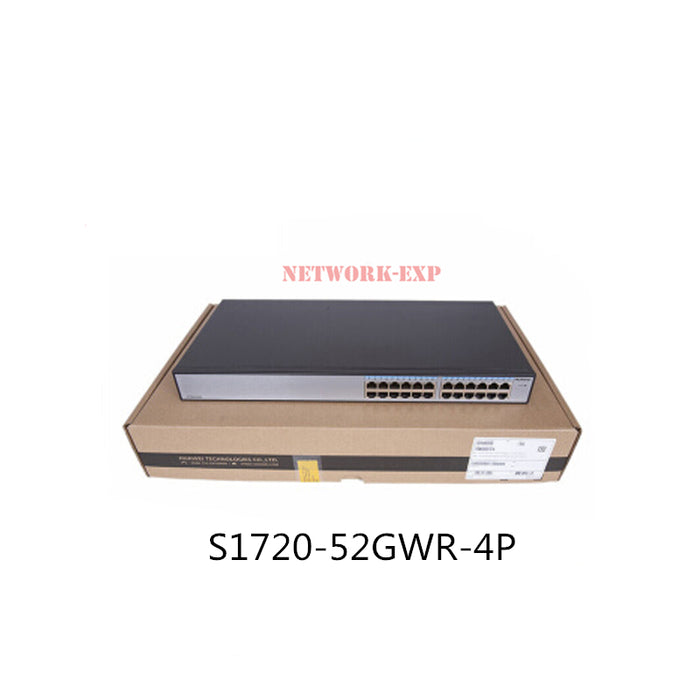 S1720-28GWR-4P 24 full gigabit network tube switches
Feature
Next-generation, energy-saving Ethernet access switches for small to medium-sized businesses, hotels, schools, and Internet cafes.

 

Advanced hardware design optimizes bandwidth utilization and supports easy expansion from a single access switch into tree, star, or ring networks as needs change. Available in a broad range of unmanaged and SNMP- or web-managed versions, providing from 8 to 48 downstream ports per switch. 

 

Easy to install and maintain, Huawei S1700 Switches combine high reliability with rich management and security features to help customers build secure, reliable, high-performance networks.
 Overview

Product Model
S1720-10GW-2P
S1720-10GW-PWR-2P
S1720-28GWR-4P
S1720-28GWR-PWR-4P
S1720-28GWR-PWR-4TP
S1720-28GWR-4X
S1720-28GWR-PWR-4X
S1720-52GWR-4P
S1720-52GWR-PWR-4P
S1720-52GWR-4X
S1720-52GWR-PWR-4X
Device
Management
Web system network management
DHCP client
One-key restoration
Note: You can upgrade the web-managed S1720 model to the web/SNMP-managed model by purchasing a license
Switching Capacity
68 Gbit/s
S1720-28GWR-P/TP series: 68 Gbit/s
S1720-28GWR-X series: 168 Gbit/s
336 Gbit/s
Forwarding Performance
15 Mpps
S1720-28GWR-P/TP series: 42 Mpps
S1720-28GWR-X series: 96 Mpps
S1720-52GWR-P series: 78 Mpps
S1720-52GWR-X series: 132 Mpps
Fixed Ports
Downlink: 8 x 10/100/1,000 Base-T electrical ports
Uplink: 2 x 1,000 Base-X optical ports
S1720-28GWR-P series
Downlink: 24 x 10/100/1,000 Base-T electrical ports
Uplink: 4 x 1,000 Base-X optical ports
S1720-28GWR-TP series
Downlink: 24 x 10/100/1,000 Base-T electrical ports
Uplink: 4 x 1,000 Base-X optical ports, 2 of which are 10/100/1,000 Base-T combo ports
S1720-28GWR-X series
Downlink: 24 x 10/100/1,000 Base-T electrical ports
Uplink: 4 x 10G Base-X optical ports
S1720-52GWR-P series
Downlink: 48 x 10/100/1,000 Base-T electrical ports
Uplink: 4 x 1,000 Base-X optical ports
S1720-52GWR-X series
Downlink: 48 x 10/100/1,000 Base-T electrical ports
Uplink: 4 x 10G Base-X optical ports
VLAN Features
256 VLANs (S1720 Series: 4K)
Access port
Trunk port
Hybrid port
Management VLAN
Voice VLAN
IP Routing
IPv4 and IPv6 static routing
Device Maintenance
System log
Ping
Virtual Cable Test (VCT)
Link Layer Discovery Protocol (LLDP)