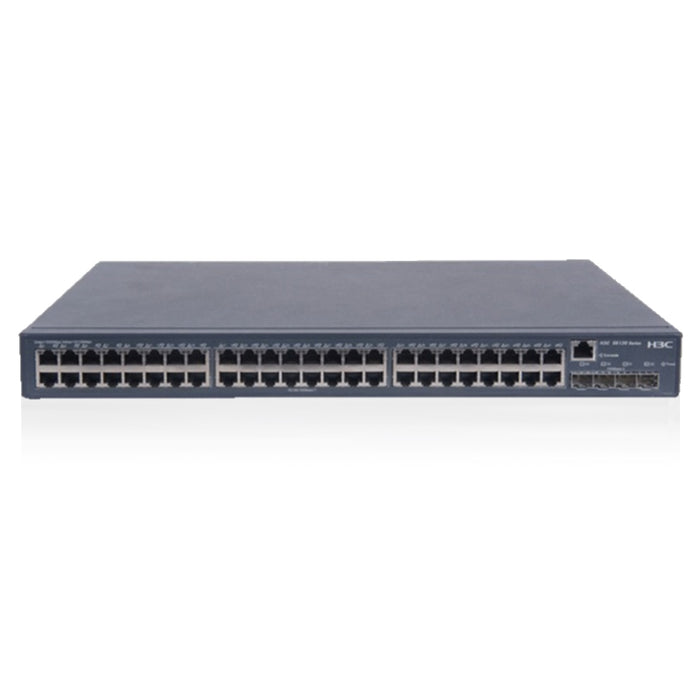 S5120S-52P-EI H3C 48-port full Gigabit intelligent switch network switch IPv6 intelligent flexible switch
Quick Details:
Products Status:Stock
Ports:≥ 48
Transmission Rate:10/100/1000Mbps
Function:QoS
Communication Mode:

Full-Duplex
Certification:

RADIUS
Switch Capacity:256Gbps
Brand Name:

H3C
Model Number:LS-5120S-52P-EI
Place of Origin:Guangdong, China
Warranty:1year
Dimensions (W x D x H):440*260*43.6
Packaging & Delivery:
Packaging Details:1.Anti-static bag for each hdd. 
                               2.each goods use Foam buffer protect from friction 
                               3.The goods be packed very well ,can ship to all over the world
Port:                      HongKong
Lead Time :
| | | |
| --- | --- | --- |
| Quantity(Pieces) | 1 - 1 | >1 |
| Est. Time(days) | 30 | To be negotiated |
Product Description: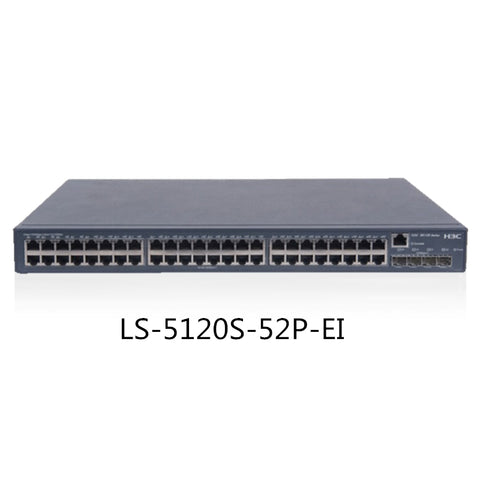 Support features

S5120S-28P-EI

S5120S-52P-EI

Machine switching capacity

256Gbps

Packet forwarding rate

66Mpps

102Mpps

Dimensions (length × width × height)
(Unit: mm)

440×160×43.6

440×260×43.6

weight

<3kg

<5kg

Management port

1 console port




Fixed port

24 10/100/1000 Base-T Ethernet ports, 4 1000Base-X SFP Gigabit Ethernet ports

48 10/100/1000 Base-T Ethernet ports, 4 1000Base-X SFP Gigabit Ethernet ports

Port aggregation

Support LACP

Port characteristics

Support IEEE802.3x flow control (full duplex)
Supports storm suppression based on port rate percentage
Supports percentage-based, PPS-based storm suppression

IRF2

Support IRF2 intelligent flexible architecture
Support distributed device management, distributed link aggregation
Support for stacking via standard Ethernet interfaces
Support local stacking and remote stacking

VLAN

Support for port-based VLAN (4K)
Support for MAC-based VLANs
Protocol-based VLAN
Support QinQ, flexible QinQ
Support for Voice VLAN
Support Guest VLAN
Support GVRP

ACL

Support L2 (Layer 2) ~ L4 (Layer 4) packet filtering function, providing flow classification based on source MAC address,
destination MAC address, source IP address, destination IP address, TCP/UDP port, protocol type, VLAN
Support Time Range ACL
Supports port-based and VLAN-based ACLs.

QoS

Limits the rate at which packets are received on the port and the rate at which packets are sent.
Support packet redirection
Support port queue scheduling (SP, WRR, SP+WRR)
Supports 802.1p and DSCP priority re-marking of packets

DHCP

Support DHCP Client
Support DHCP Snooping
Support DHCP Snooping option82
Support DHCP auto-config (zero configuration)

IP routing

IPv4/v6 static route, RIP, RIPng

Multicast

Support IGMP Snooping / MLD Snooping
Support for multicast VLAN

Layer 2 ring network protocol

Support STP/RSTP/MSTP/PVST+
Support Smart Link

OAM

Support 802.1ag
Support 802.3ah

Mirror

Support port mirroring
Support for remote port mirroring RSPAN

Safety features

Support user hierarchical management and password protection
Support 802.1X authentication/centralized MAC address authentication
Support for Triple authentication
Support Guest VLAN
Support RADIUS authentication
Support for SSH 2.0
Support port isolation
Support port security
Support MAC address learning limit
Support IP source address protection
Support ARP intrusion detection
Support IP+MAC+ port multi-group binding
Support EAD

Management and maintenance

Support XModem/FTP/TFTP load upgrade
Supports command line interface (CLI), Telnet, and console port configuration.
Support SNMPv1/v2/v3, WEB network management
Support RMON alarms, events, and history
Support iMC Intelligent Management Center
Support system log, hierarchical alarm, debugging information output
Support HGMPv2
Support NTP
Support Ping, Tracert
Support VCT cable detection function
Support DLDP unidirectional link detection protocol
Support loopback-detection port loopback detection

AC input voltage

Rated voltage range: 100V ~ 240V AC, 50/60Hz
Maximum voltage range: 90V ~ 264V AC, 47/63Hz

Power (full load)

31.5W

59.8W

Working temperature

0℃~45℃

Working environment relative humidity (non-condensing)

10%~90%
Rich business characteristics
The S5120S-EI series supports IPv4 and IPv6 Layer 3 routing functions, and implements hardware-based IPv4 and IPv6 full-line forwarding. It also supports IPv6 ACL, QoS, multicast, and network management to achieve smooth upgrade from IPv4 to IPv6.
Intelligent flexible architecture

The H3C S5120S-EI series switches support IRF2 (second-generation intelligent elastic architecture) technology, which connects multiple physical devices to each other and makes them virtual as a logical device. That is, users can treat these multiple devices as one. A single device is managed and used. In addition, the H3C S5120S-EI series switches enable the IRF2 virtualization feature on the common service port. The service port can work in the 2.5G working mode to provide higher stacking bandwidth and improve device forwarding performance and reliability. IRF2 can bring the following benefits to users:

* After simplifying the management of the IRF architecture, you can connect to any port of any device to log in to a unified logical device, and manage the entire intelligent elastic system and all member devices in the system by configuring a single device. They are configured and managed separately without physically connecting to each member device.

* The various control protocols running in the logical device formed by the simplified service IRF are also operated as a single device. For example, the routing protocol is uniformly calculated as a single device, and the application of the cross-device link aggregation technology can replace the original one. The spanning tree protocol eliminates the interaction of a large number of protocol packets between devices, simplifies network operations, and shortens the convergence time during network turbulence.

* Flexible expansion It can be flexibly expanded according to user needs to ensure user investment. The newly added device can be hot swapped when it joins or leaves the IRF architecture, and does not affect the normal operation of other devices.

* High reliability The high reliability of IRF is reflected in three aspects: link, device and protocol. The physical port of the member device supports the aggregation function. The physical connection between the IRF system and the upper and lower devices also supports the aggregation function. This improves the reliability of the link through multi-link backup. The IRF system consists of multiple member devices. Once the master device fails, the system will automatically elect a new master to ensure that the service through the system is not interrupted, thus achieving device-level 1:N backup; the IRF system will have real-time protocol hot backup function responsible for the configuration information of the protocol. Back up to all other member devices to achieve 1:N protocol reliability.

* High performance For high-end switches, performance and port density increases are limited by the hardware architecture. The performance and port density of the IRF system is the sum of the performance and port count of all devices within the IRF. Therefore, the IRF technology can easily increase the switching capacity of the device and the density of the user port by several times, thereby greatly improving the performance of the device.

Complete security control strategy
The H3C S5120S-EI series switches support the innovative single-port multi-authentication triple function. In the network environment where the client is diverse, the access authentication modes supported by different clients are different. For example, some clients can only perform MAC addresses. Authentication (such as printer terminals), some user hosts perform 802.1X authentication, and some user hosts only want to perform Portal authentication through Web access. To flexibly adapt to the multi-authentication requirements of the network environment, the S5120S-EI series switches support the single-port multi-authentication unified deployment mode, so that users can select any suitable authentication mechanism for authentication, and only need one way. Authentication can be achieved by authentication. The client provides the Guest Vlan function, so that the authorized access terminal can only access specific resources, and adopt corresponding policies, such as obtaining an 802.1x client, upgrading the client, or obtaining other upgrade programs. Support for the Secure Shell V2 (SSH V2) feature provides secure information assurance and powerful authentication to protect Ethernet switches from attacks such as IP address spoofing, clear text password interception, and more.


The ARP attack and the ARP virus are the first major threats to the security of the local area network. The H3C S5120S-EI series switches support the ARP defense function, such as ARP detection, and check the validity of the ARP packets. Avoid a large number of ARP packets impacting the CPU and so on.
The H3C S5120S-EI series switches support EAD (Terminal Admission Control). The background system can integrate terminal security measures such as terminal anti-virus and patch repair with network security measures such as network access control and access control to form a coordinated security. The system, through the inspection, isolation, repair, management and monitoring of the network access terminal, makes the entire network become passive defense for active defense, change single point defense for comprehensive defense, and decentralized management for centralized policy management, improving network to virus The overall defense capabilities of emerging security threats such as worms.
Rich QoS strategy
The H3C S5120S-EI series switches support L2 (Layer 2)~L4 (Layer 4) packet filtering, providing source MAC address, destination MAC address, source IP address, destination IP address, TCP/UDP port number, protocol type, and VLAN traffic classification. Provide flexible pair scheduling algorithm, which can be set based on ports and queues at the same time, and supports SP, WRR, SP+WRR modes. Supports port mirroring in both directions. It is used to monitor packets on the specified port and copy the packets on the port to the monitoring port for network detection and troubleshooting.

Excellent management
The H3C S5120S-EI series switches support SNMPv1/v2/v3 (Simple Network Management Protocol) and support common network management platforms such as Open View and iMC intelligent management center. Support CLI command line, Web network management, TELNET, HGMPv2 cluster management, make device management more convenient, and support encryption methods such as SSH2.0, making management more secure.

The H3C S5120S-EI series switches support VLANs based on MAC addresses, which solves the problem of intelligent and flexible management of mobile office. The combination of the unique global and VLAN-based ACL policies simplifies user configuration and greatly saves hardware resources.
Packing & Delivery:
1. DHL / UPS / FedEx / TNT , Door-to-Door. 
2. By Air or by Sea , for FCL; Airport/ Port receiving.

 


3. Customers Specifying Freight Forwarders or Negotiable Shipping Methods.

 


We will choose the best and safe packaging material to make sure your orders won't be
damaged during delivery.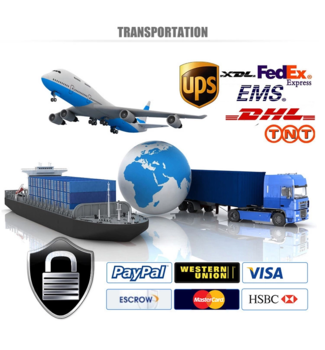 Company Profie:
TFC is one-stop supplier for quality new, used and refurbished IT hardware. NMI buys, sells, leases, rents, consigns and trades
just about every product line including Sun, HP, IBM, Dell,Lenovo, storage equipment as NetApp and EMC, telecom equipment as
H3C,HUAWEI,CISCO,Juniper etc...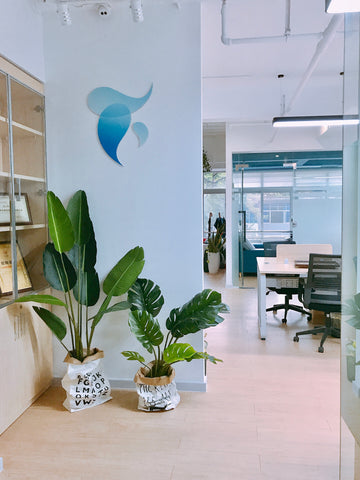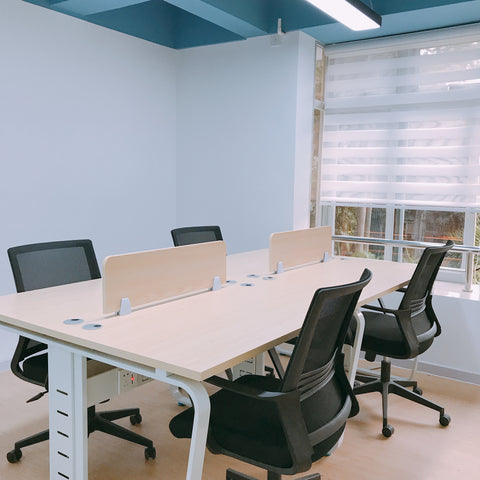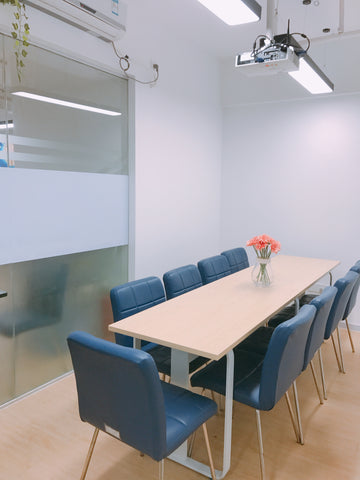 Our Certificates:

FAQ:
Q1:What's your main product?


 

TFC mainly produce networking equipment, server , storage equipment etc.



Q2:What's your payment term?


Usually L/C,T/T,D/P,D/A ,it is determined by our negotiation.



Q3:Can you customize product?


Yes, TFC can supply you products according to your requirement .



Q4:What is the MOQ and Leading?


Usually 30~50 working days for delivery.